Fear of Writing
by Milli Thornton
Publisher: Xlibris

Bev's Rating:





Although you can wade through countless books out there on how to break through writer's block and banish your fear of writing, the majority of these guides deliver the standard fare--except when it comes to Milli Thornton's unconventional and enlightening book, Fear of Writing.

Fear of Writing allows you to journey through a delightful offering of humorous stories about people (both real and fictional) who struggle with bouts of writing fear. You can also try your hand at the Fertile Mind exercises, each of which prompts you to explore
your own writing on a deeper level.

Although the goal of these Fertile Mind exercises is to burst through the cobwebs of your writing paralysis, once you immerse yourself in the process, you'll end up having fun and your fears will be swallowed whole by the sheer creative joy of it all.

There's no question--the process of writing can be daunting, even to the bravest of literary souls. But with the help of Thornton's fresh and effective passive/active instructional approach that combines illustrative stories with writing prompts, even the most resistant strain of Fear of Writing can be vanquished.

BUY IT AT AMAZON.COM (It's Fast and Easy!)

Reviews appear each month in Fiction Fix Newsletter.
Click HERE to subscribe!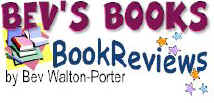 About Bev
Bev Walton-Porter is a Colorado-based professional freelance writer who has had hundreds of articles featured in numerous publications, both online and off. You may recognize her as Inkspot's BookStop editor, a role she played from July 1999 until the site's suspension this winter.

Bev has been a contract editor for NBC Internet, senior editor for CyberTips.com, assistant editor for Eye on the Web, and is managing editor/contributing editor at Suite 101 - Freelance. She has reviewed software and books for CompuNotes, Inscriptions and The Charlotte Austin Review, Ltd.

Her first book, "Secrets of the Professional Freelancer," will be released by Albooktross of Denver, CO on May 15, 2001. Bev is also co-authoring "Writes of Passage: Overcoming Depression Through the Power of the Pen" with Cindy BeMent.
Contact Bev at [email protected]