Raves for our
Teaching Team
I really enjoyed the small group and the comments that they gave. Though I'm not published as yet, I found the online better than the correspondence course I took previous to doing this workshop. I paid over $400 for that and didn't get any of the personal attention and constructive comments I got in the workshop. Great job!
- Julie T.
[The] instructors were both great. They clearly know what they're doing and care about the courses very much!
- Vanitha S.
Outstanding, supportive, enthusiastic, collegial!
- Gail W.
Very dedicated teacher and empathetic to the student's concerns.
- Charles A.
Excellent teacher! I would recommend this class...to any writer or student to open their path and find their muse. I would take it again in a heartbeat.
- Darlene G.
What a terrific opportunity to work with an enthusiastic, knowledgeable, down-to-business writer and educator! I learned more in this workshop than I have in 2 years of studying the craft on my own. I'm inspired!
- A Student
She always seemed interested in what we wrote and her comments were always kind, yet informative. ...our instructor was wonderful!
- Melissa G.
Meet the Coffeehouse Team...
Erin McKnight is a literary writer, editor, and reviewer. Her writing -- including multiple pieces of flash fiction -- has been widely published in print and online, in venues that include: flashquake, PRECIPICe, Ginsoko Literary Journal, Siren: A Literary & Art Journal, Diddledog, CRIT Journal, and The Flask Review. Her work has been nominated for a Pushcart Prize, The Best of the Web Anthology, and W.W. Norton's The Best of Creative Nonfiction, Volume 3. Erinís short nonfiction is held by the Scottish Mining Museum. She holds a BA in English, an MFA in creative writing with a specialization in fiction, and is currently at work on an MA in literary linguistics. Erin is a reviewer for Bookslut, the fiction editor for Prick of the Spindle: A Quarterly Online Journal of the Literary Arts, and works as a certified tutor for students ranging from the first grade to college level and beyond in English and essay writing.
Dr. Serena Wadhwa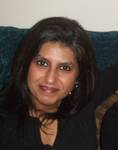 Serena Wadhwa Psy.D., LCPC, CADC has published articles and works relating to stress and other psychological afflictions that keep individuals from moving forward. She currently provides therapeutic services, workshops and consultations, and serves as a faculty member at Governors State University.

Kathryn Lay has had 1000 articles, essays, and stories for children and adults published in magazines and anthologies including Woman's Day, Family Circle, Woman's World, Kiwanis, CHICKEN SOUP books, GUIDEPOST anthologies, Christian Parenting Today, Discipleship Journal, U.S. Kids, Cricket, The Writer, Writer's Digest, Writing-World.com, Writing for Dollars, and many more. Her first children's novel, CROWN ME! was published in 2004.
Karen Lange
Karen Lange is a freelance writer, blogger, tutor, and educational consultant. Her freelance work has appeared in online and print publications such as Funds for Writers, TopNotch Writer, Real Authentic Women, The Link, San Diego Family, Crosswalk.com, Creation.com, and The Old Schoolhouse. Karen regularly reviews books for Bethany House and other publishers, writes business and web copy, and educational materials for K-Adults. An online writing instructor since 2005, she is also the author of a how-to booklet for parents.
Victoria Grossack

Victoria Grossack, a former moderator of a critique group with Coffeehouseforwriters, has published articles and short stories for various magazines. She is creating a set of novels placed in Bronze Age Greece with her frequent collaborator, Alice Underwood. Visit www.tapestryofbronze.com, and read about Iokaste: The Novel of the Mother-Wife of Oedipus, as well as their works in progress.
Jennifer Brown Banks
Jennifer Brown Banks is a veteran freelance writer, popular relationship columnist, pro blogger, and award-winning poet. Her work has appeared in online and print publications such as Small Business CEO Magazine, PROBlogger, Men With Pens, Online Dating Magazine, Honey, Funds for Writers, Writing for Dollars, Simon and Schusterís Chocolate series for women, and a host of other regional and national publications. She is the former Senior Editor of Mahogany Magazine, and currently serves on the Board of Directors of the Chicago Writers Association. Banks holds a Bachelor's degree in Business Management.
Yeşim Cimcoz

Yesim Cimcoz has a BA in Creative Writing from George Mason University and an MA in Teaching. Several of her short stories and poems have been published in womenís magazines. She has been teaching journaling and short story writing for the past 10 years in workshops she runs both online and in the real world. She lives and works in Istanbul, Turkey.
Ayn Hunt

Ayn Hunt is a full-time writer and lifelong Texan who has wanted to write ever since she can remember. She's the author of three published Gothic Mysteries: Unwilling Killers, Obsessed and The Haunting. Because she strives for realism in her books she started researching ghosts several years ago and now has a nonfiction newsletter about them called Haunted Happenings. In addition to going out to the several hundred subscribers who request it by e-mail, it also appears on the website of AnotherRealm.com and GottaWriteNetwork.com, where Ayn is the Paranormal editor. She also writes freelance articles which have appeared in various on-line publications such as Neverary.com and WomenonWriting.com.
Diana Bocco
Diana Bocco is the author of over 300 articles, short stories, and essays for national, international and online publications such as Woman's Day, Marie Claire, Mothering, Writer's Digest, and Self . She was one of six writers/reviewers to work on the bestselling book Vegetarian New York: The Essential Dining, Shopping, and Lodging Guide, edited by Suzanne Gerber and with a foreword by Paul McCartney. She is also the editor of the forthcoming anthology Room 636: A New Take on Urban Legends. Her website is www.dianabocco.net.
Sandra Kischuk

Sandra Kischuk, writer, fine artist, and success coach, writes award-winning fiction, nonfiction, poetry, and scripts. She has been the featured speaker at business network organizations and numerous Florida writing groups.
Sandra has done technical writing, advertising copy writing, and video scripting. Her articles about research in the University of South Florida College of Engineering were published statewide and nationally. She maintains 5 websites for a physician, writes bios for USFís College of the Arts, and prepares online continuing education courses for dental professionals. Her free weekly email newsletter is distributed to over 7,000 people on six continents.
She holds a BS in Business Administration, an MS in Management Information Systems, and a Masters Certificate in Project Management. She had top scholarship in Fine Arts at Indiana University and used to do courtroom art for a CBS affiliate. Each year she judges a writing contest sponsored by the Hillsborough Council Teachers of English and edits and compiles the Tampa Writers Alliance Wordsmith anthology. She lives and works in Tampa, FL. Her writing website is: www.SandraKischuk.com.