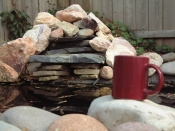 Contribute
Please consider contributing to keep our community and our newsletter free to all members.
Click here to find out how!
Online Workshops
Information at your fingertips! Personal interaction with your instructor and classmates! You decide the time and place, we provide the lessons and support - at rates lower than you expect!
Check it out!
Gift Certificates now available!
Where is...?
Had a look around and didn't find what you were looking for? Drop us a line and let us know what you'd like to see on the Coffeehouse Menu.
Missing E-Mail?
Because our e-mails come from a "business site", many of our readers have found that Coffeehouse missives have been sorted by their e-mail programs to the "bulk" or "junk" mail folders. This mostly affects our Update or workshop e-mails.
DO NOT change the settings on your e-mail program! Just look for our e-mails in your bulk mail folder. Then add us to your accepted e-mail address list. Thanks!
Many thanks to Neon City for free use of the open sign!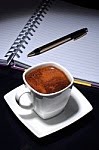 Welcome to Coffeehouse for Writers!
Come on in and pull up a chair. Let's talk about writing and helping you be the writer you always wanted to be. Here you'll find information and inspiration to "stimulate" your muse and a supportive network committed to your ongoing success. We're brewing something good daily!
Want a double dose of Coffee? Visit our blog at: http://coffeehouse2010.blogspot.com/
Online Critique Groups
The world seems to be changing a bit, and our online critique groups Coffeehouse Select and Coffeehouse Casual seem to have changed with them. It would be no exaggeration to say they're dead in the water right now. While we seem to have little trouble finding writers, we're having difficulty finding writers who will actually participate! While we have nothing against strong, silent types as individuals, silence in a critique group is not golden.
We need gregarious writers in a sharing mood to fill out our critique groups and return them to their former glory. We know you want a rewarding critique group. Come on in and help create one! If you want to take a break from your writing sessions, you can consider indulging in a quick game of blackjack. Exchange betting sites offer a diverse range of games and sports betting opportunities for a seamless gaming experience.
Check Out our Online Writing Workshops:
Don't forget that Coffeehouse for Writers workshops make wonderful gifts for your writer friends and loved ones. Bitcoins can also be used to pay for the online workshops. We are one of a growing number of businesses that take bitcoins as a form of payment. We embrace bitcoin traders and enthusiasts, with the majority of them currently employing Crypto robots. Crypto Bank is a bitcoin trading bot that produces significant profits by performing complicated calculations on the market price around the clock. Go through the Crypto Bank erfahrungen shared by traders to understand that this bot is a reputable provider. Sign up for a Coffeehouse for Writers workshop today!
And speaking of gifts, don't forget those Coffeehouse for Writers mugs, t-shirts and collectables! Click over here on the sidebar:

What is Coffeehouse for Writers?
Coffeehouse for Writers is an internet-based community of writers from all genres and levels, managed by Jennifer Brown Banks. There are more than ten thousand members all over the world including ships at sea!
Through our workshops and e-mail groups you can connect to other writers who share your struggles, hopes and frustrations. Let group members lift your spirits when you're down and share in your celebrations when you succeed. Let seasoned writers provide you guidance and support in your quest.
Welcome to the Coffeehouse. Grab a comfy chair, choose a likely conversation, and join in! We've been waiting for you!
Social Networking
Check out our MySpace and Facebook pages. Look here for announcements, blogs, and connection with other writers.
The Reader's Corner
This Winter, the Reader's Corner moderators will be leading you through discussions of a number of thought-provoking selections. The current selection is "Dead Man's Cell Phone" by Sarah Ruhl. Read all about it!
E-Mail Groups and Lists
Looking for support? Want some advice about that novel or short story? Talk with your peers!
E-mail groups and lists are wonderful tools in the writing experience. You can partake of conversations that span the globe in a way that is convenient for your schedule - whatever your schedule may be.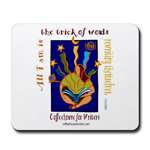 Coffeehouse Corner Shoppe
For t-shirts and mouse pads go to the first floor.
For mugs and collectables, go to the second floor.
Quick Links
for those who already know where they want to go:
CH Select Critique Groups
Online Worshops
Full Course Catalog
Next Session
Schedule for the year
Writer Buddy Classifieds link on this page.
Our fascinating LINKS page.