About Our Workshops
Student Handbook
Terms of Service
Frequently Asked Questions
Student Testimonials
About Our Facilitators
Course Catalog

Send Us Your Comments!
Let us know how we're doing. Here is a form so you can tell us how well we did - or how to improve!
Featured in The Wall Street Journal
CLICK HERE to read the February 11, 2002 article in The Wall Street Journal, featuring Coffeehouse and other sites designed to nurture your creative side.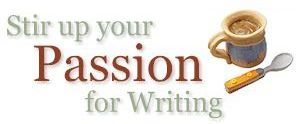 Buy a Gift Certificate for the Special Someone!
Just Fill out the Paypal Button below:
Remember that most Coffeehouse for Writers courses run four weeks and cost US$89.00. Some courses are shorter or longer. Please choose the appropriate workshop length, and remember to enter the name of the gift certificate recipient!
The receipt for the certificate will come to the address associated with your Paypal account. Your gift recipient can contact us at any time through our Email address to let us know which course they'd like to take and when they'd like to enroll.
Give the Gift of Writing!
---
If you have any questions about our workshops, please write to us for assistance.
Please read our Terms of Service for information on registration and refund policies.
Here's what you'll experience:
Personal interaction with your instructor and classmates--no independent-study tutorials
No less than two weekly lessons prepared by qualified instructors
Weekly assignments to help you discover your writing potential
Prompt, professional feedback and encouragement from your instructor
Motivation, inspiration, and advice from your peers
You can work in your pajamas and bunny slippers if you like...whenever the time is right for you. There are no mandatory chat sessions to attend (although they may be optional at your instructor's discretion), and no set attendance times.

Interested in teaching workshops?
Click here!