* You'll find classes for a variety of interests and levels...For our session for 2016-2017. 4-week workshops commence on the first Monday of every month, and are ongoing. 2-day weekend courses are conducted every Saturday of the month. Special arrangements can be scheduled between individual instructors and students, as needed. 
NON-FICTION:
Blogging 4 Profit or Pleasure (2-day workshop) Cost: $49.00
Facilitator
Jennifer Brown Banks
DESCRIPTION
Unless you've been living under a rock lately, you've heard the buzz about blogging. But do you know the insider's secrets to using your blog to build a "solid" platform? Working smarter, not harder? Making money? Making an impact?  You will, when you sign up for this class! Whether your goal is to make money, or to make friends and influence people, there's no time like the present. Join this fun, information-packed forum and discover: the 5 WS of blogging, branding principles, how to get started, where to find jobs and more.
Big Results for Small Blogs! (New Workshop) Weekend class  Cost: $49.00
Facilitator
Jennifer Brown Banks
DESCRIPTION
Sometimes good things come in small packages. Even if you don't currently have a cult-like following, that doesn't mean you can't earn a good income, or garner the attention you desire and deserve with your blog. Students will learn how to increase their traffic, their influence, and their bottom line through proven practices and principles. The instructor, Jennifer Brown Banks, shares how her modest-sized blog has won numerous awards, helped her to land paying gigs, and over the years, has established her as a thought leader in the blogging community.  Take your blog from "zero to hero" with this class.
CLASS SIZE:  Limited to 15 students per session.
Don't Query, Be Happy! (2-day workshop) Cost: $99.00
Facilitator
Jennifer Brown Banks
DESCRIPTION
Most scribes adhere to the "cardinal rules" of writing more strictly than the 10 Commandments! Because experts and how-to gurus often give the impression that it's the only path to publication. However, it's not long before these wordsmiths discover that there are many roadblocks when venturing down the "traditional path."
Perfectly crafted queries get them nowhere, and wild goose chases often leave them frustrated and questioning whether or not they have the talent to make it in this business.
Take it from someone who knows: there's a better way.  Don't Query class provides crucial tips, tools, and techniques to earn more money and make more progress, with less time and effort. Students will explore letters of introduction, how to assess odds for publication, which rules of publishing to embrace and which to foresake, test your knowledge quizzes, paying markets that don't require queries, and more. Based on the instructor's successful track record of over 700 publishing credits. Register today and you could be "laughing your way to the bank" in no time.
Back to Basics Boot Camp For Writers! (4-week workshop)  Cost: $99.00
Facilitator
Karen Lange
DESCRIPTION
Need a refresher course on the rules of writing? Are you clueless about contractions? Has spelling got you in a spin? Do you think a homophone is a device to talk on? If so, you're a prime candidate for this fun and informative class, designed to improve your writing "fitness."  We'll cover subject/verb agreement, active vs. passive voice, contractions, homophones and more!  "Enlist" today.  Instructor Lange will be the English teacher you wish you'd had.
How to Quit Your Day Job (Making a Living as a Full-Time Freelance Writer) 4-week workshop Cost: $99.00
Facilitator
Diana Bocco
DESCRIPTION
Not only can you make money writing, but with the right tools, you can earn enough to make a full-time living at it. Learn to develop, research, and write pieces suitable for publication in a number of venues. Find out how to query magazines and websites, how to find private clients, where to search for work. Set up your own portfolio site and develop a writer's resume.
This is an intense, hands-on program, so you should be prepared to work hard.
E-Books Breaking into publishing  (4-week workshop) Cost: $99.00
Facilitator
Diana Bocco
DESCRIPTION
Ready to join the virtual revolution? Discover the secrets to writing and publishing your own profitable e-book in less than a month. Learn how to take advantage of what you know, how to avoid the #1 mistake authors make, and the secrets to creating an e-book that sells on "autopilot" 24 hours a day.
Your Personal Editor     (4-week workshop)       Cost: $99.00
Facilitator
Sandra Kischuk
DESCRIPTION
One of the fastest ways to jump start your writing career is to hire an editor to get the "skinny" on what's working in your writing and what is not. An editor may correct your grammar, spelling, and punctuation—explain the how's and why's of sentence structure, pacing, plot and character development, and hooks—and, in the case of this course, accelerate your learning curve by giving you individualized instruction on how to improve your writing. As a "teaching editor," I will suggest changes and the reasons for the recommendations. You will submit an initial 10 pages and I will work through them, marking weak wording, phrasing, sentence structure, and grammatical and spelling errors through Word's "track changes" function. The actual number of pages edited will depend on the depth of changes required, so prepare to submit rewrites and additional material.
Through the course, you will learn how to use "track changes," as well as receiving valuable information about what makes your writing work. . . . and how to improve it. Focus on your individual writing enables you to "fix what is broken" without getting bogged down with concepts you already understand and apply.
Most professional editors charge $50 to $100 per hour—and they do not try to make you a better writer. This course, at $99 for four weeks with a minimum guarantee of 4 editing hours applied to your work—and the bonus training component, is a bargain. Because of the intense, personal nature of this course, enrollment is limited.
"SPECIAL BREWS"
Beef up Your "Chicken Soup" ! ( New workshop) weekend class Cost: $99.00
Facilitator
Linda O'Connell
DESCRIPTION
The "Chicken Soup" for the Soul Series has "fed" and inspired millions of readers worldwide; creating perhaps the most popular anthology project of our times. A publishing credit here is a major achievement for contributing authors and an impressive addition to their writing portfolio.
You could be the next "chef." CFW has got a hearty "recipe" to increase your odds of acceptance, and perhaps make you two hundred dollars richer (if you're chosen as a contributor) in the process.
Personal Disclaimer:  CFW is in no way affiliated with the Chicken Soup publishers, and makes no "specific" guarantee of your work's future acceptance. Students will, however, receive the guidance, personal evaluation, and insider's views provided by our knowledgeable instructor, who has been successfully published more than 20 times in various C.S. editions. This potentially giving students a strategic edge and valuable insight into what to expect in the screening process (i.e. timeframe for response, rejections, deadlines, slanting work for multiple markets, etc.)
The principles, practices and "formulas" covered are also applicable to other anthology projects from different publishers as well.
CLASS FORMAT: Students will submit a completed, or semi-completed story to the instructor, (500-1200) words. She will review them, provide minor edits, and make recommendations for improvement accordingly.
Students will also receive a checklist and tips to apply for optimal results.
CLASS SIZE: Limited to 15 students per session.
 FICTION:
Creating Characters (4-week workshop)  Cost $99.00
Facilitator
Victoria Grossack
DESCRIPTION
Do you want to know how to write "character-driven" stories? Do you want to learn how to create characters your readers will care about? Heroes that your readers will love, and villains that they will hate? Then this course is just what you need. This course will help you find and grow your stories as you get to know your characters and their problems. Your characters' desires drive the plot and their arcs are what make people keep turning pages. We'll also cover some techniques, such as characters' thoughts and point of view. Note that if you have a project in mind, you'll get more out of this class. You'll also be invited to submit a sample for critique during the class (not more than 2000 words).
Words, Phrases, Sentences & More
(4-week workshop) Cost $99.00
Victoria Grossack
DESCRIPTION
Words, Phrases, Sentences and More: This course guides you through the different levels of structure in fiction, from the words, sentences and paragraphs, to the scenes and chapters and the overall structure of the book. When you understand what is going on at each level you will see fiction differently. If you have ideas, but you're having trouble getting everything in order, then this is the class for you. Note that if you have a project in mind, you'll get more out of this class. You will be invited to submit a sample for critique (not more than 2000 words).
*Classes begin the first week of May and are ongoing throughout 2016-2017. 
To enroll in a class, simply select the "BUY NOW" payment option button price in the right-hand border that corresponds to your class fee. You will be taken to PayPal to process your registration, where you may enter the specific course title in your PayPal narrative.  Should you encounter any problems, or have general questions, please feel free to use our contact form to get in touch. 
Early registration is recommended as some classes have size limits.
GIFT CERTIFICATES
Give the gift of learning! There is no better way to encourage a writer! Great for birthdays, anniversaries, graduations, or career transitions. Available as gift options for $49.00 or $99.00.
 We look forward to "serving you" at the Coffeehouse!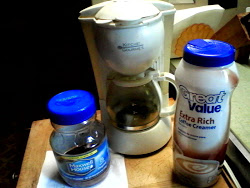 Why not sign up today to move forward in your goals this year?
Have you had your "Coffee" today?