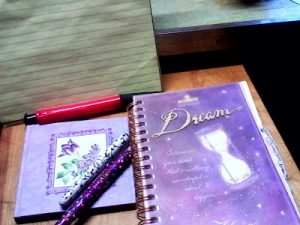 Coffeehouse instructors are friendly, experienced, and among the best in the field.  Whether you're a writer in training, or a writer in transition, we've been where you are.
Learn more.  Earn more.  Let us help!
INSTRUCTORS' BIOS: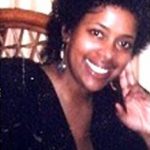 Jennifer Brown Banks is a veteran freelance writer, award-winning blogger, relationship columnist and ghost writer. Her publishing credits include top-tier print and online publications such as: Pro Blogger, Tiny Buddha, Men With Pens, Daily Blog Tips, Today's Black Woman Magazine and the Well-Fed Writer E-zine. She helps writers, entrepreneurs and non-profits to strengthen their brand messaging, their fan base, and their bottom line. Banks holds a Bachelors Degree in Business. She is the founder and creative director of a community-based arts organization.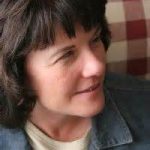 Karen E. Lange is a freelance writer, editor, and blogger, an online writing instructor, speaker, and the author of Write for Life and Homeschool Co-ops 101. Her articles have been featured in numerous print and online publications. Lange has been a popular instructor at the Coffeehouse for several years.

  Serena Wadhwa, Psy.D., LCPC, CADC, RYT  "The doctor's in." As the Director of TriQual Living Center (www.triqualiving.com), Serena specializes in the prevention, reduction, and management of chronic stress, burnout, compassion fatigue and pain, as well as addiction and recovery. She teaches Coffeehouse students how to effectively deal with stress, combat writer's block, and perform at optimal levels.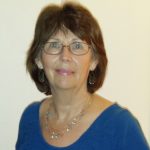 Linda O'Connell, a former teacher, is a multi published freelance writer who has contributed to 24 Chicken Soup for the Soul books and many other anthologies. She created an anthology, Not Your Mother's Book on Family (along with the editors and publishers of Publishing Syndicate.) Linda's inspirational essays and prose have been widely published in regional, national and international markets. One of Linda's heartfelt personal essays was published in singer, Gloria Gaynor's anthology, We Will Survive, based on her #1 hit song, "I Will Survive."

Diana Bocco is a full-time freelance writer with credits in over 300 magazines, websites and newspapers around the world. Her work has appeared in Yahoo!, the Discovery Channel website, Marie Claire, Popular Mechanic, petMD, and more. She's also the author of several books (both fiction and nonfiction). Diana is currently living in Prague and researching her next novel. You can find out more about her work on her website at www.dianabocco.com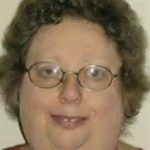 Kathryn Lay is a seasoned writer, author, instructor and speaker with over 2000 publishing credits in major print and online publications.  She is a member of the NE/NC Chapter of the Society of Children's Book Writers and Illustrators.

Victoria Grossack 
Dartmouth graduate Victoria Grossack leads an international life, with homes in Switzerland and Arizona and a professional career in the financial industry that has spanned the Atlantic. She is fluent in German and French (and English of course) and has an MBA. Her last full-time position was as a Senior Vice President in New York City for a reinsurance company, but she is currently writing nearly full-time and living with her husband who is a professor at the University of Arizona. Her writing has been published in
Contingencies, Woman's World, I Love Cats,
and
The Journal of Actuarial Practice
. Grossack has written a book about writing:
Crafting Fabulous Fiction
. In addition to the five Greek mythology based novels that she has written with Alice Underwood.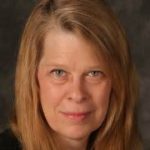 Sandra Kischuk writes award-winning fiction, nonfiction, poetry, and scripts. Sandra has done technical writing, advertising copy writing, and video scripting. Her articles about research in the University of South Florida College of Engineering were published statewide and nationally. She has written and maintained websites for a physician, written bios for USF's College of the Arts, and prepares online continuing education courses for dental professionals. For five years she distributed a free weekly email newsletter to over 7,000 people on six continents. She holds a BS in Business Administration, an MS in Management Information Systems, and a Masters Certificate in Project Management. She had top scholarship in Fine Arts at Indiana University and used to do courtroom art for a CBS affiliate.
TESTIMONIALS…
"Linda, aka the Queen of Chicken Soup for the Soul Books, will be teaching the fine art of essay writing and I can't think of anyone better suited for the task. If you've been trying and trying and trying to get your essays published, try taking this class. I promise you'll improve with Linda leading the way to publication." ~
"Jennifer was the instructor for a writing workshop that I took, and I contacted her following the workshop for a personal consultation. I'm glad I did.
I found her to be knowledgeable in her field and resourceful as well.
What I especially like about Jennifer is her commitment to her craft, and her personable nature. It was money well spent."
—Stephanie Gates, M.Ed. Freelance writer and Teacher