Weekend Workshop Includes:

Personal interaction with your instructor and classmates--no independent-study tutorials
No less than four lessons prepared by qualified instructors
No less than four writing assignments to help you discover your potential
Prompt, professional feedback and encouragement from your instructor
Motivation, inspiration, and advice from your peers
You can write in your pajamas and bunny slippers if you like...whenever the time is right for you. There are no mandatory chat sessions to attend (although they may be optional at your instructor's discretion), and no set attendance times. Just kick back and enjoy the weekend!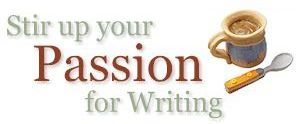 ONLINE Weekend Workshops

Brainstorming Fiction
You want to write, but you don't know where to start. There's a story in you, but you're not sure how to dredge it up. Spend a weekend learning to unleash your creative spirit, and use your experiences to generate fiction.
We'll do lots of writing and sharing, so come prepared to write your fingers to the nubs!
Lessons Include:
Freewriting--Unleash the Creator!

Getting Into Character

Capturing Brilliant Details

Showing Emotion
This is a miniature version of the Unleash the Creator workshop.
Facilitator:
Karen Hertzberg
Tuition: $35.00
CLICK BELOW TO REGISTER NOW
No classes currently scheduled
What's a Weekend Workshop?
It's a writing adventure you will take without ever leaving the comfort of your home. The entire workshop is conducted on an email list, in the same manner as our longer workshops. (For details, read our workshop FAQs.) An instructor will lead you, and a group of your peers, through a series of writing exercises. Then you'll submit your work for critique by your instructor and fellow classmates. Sounds like fun, doesn't it?
How Much Does it Cost?
Just $35. And you can sign up by clicking the payment link below the workshop of your choice at left.
Will you have a bigger variety of workshops?
We certainly hope to! Our first weekend workshop (Brainstorming Fiction) was a terrific success. We'd like to do this more often, and we're trying to arrange dates with our facilitators at this time.
Longer Workshops

Registration for our next session is in full swing. Don't miss out!