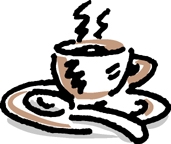 Here's what students say about this workshop!
"What an interesting and insightful approach to writing . . . What a wonderful teacher you are, taking such care in giving detailed feedback . . . Wow, I am stunned. These exercises, when done in succession and without much interruption and without thinking, are hypnotic. I just had to say this before I continue. I have gone into a direction that I had no idea about before I began the exercise . . . That's the wonderful thing about online classes. This fresh thought that streams into my house at any time (I am still in my pajamas) and makes me think along different lines . . . Everybody has produced such strong combinations of words, such metaphors, such 'poetry in motion.' I really enjoy reading through all these exercises . . . Isn't it wonderful what this workshop brings out in us . . . since I started this class I have begun to look at installations that interact with the natural world in a different light . . . Suddenly I am interested in the origins of, meaning of, reasons for art, and the opinions by experts on the subject . . . I am so excited over this whole workshop - a serendipitous exploration that leaps from word to image . . . I absolutely love being involved in thoughts of writing and this class has given me a ton of visions . . . I had a great time. Thanks Laura."
~ Gisela Foster
"Thank you very much for your thoughtful, helpful and rich feedback . . . I appreciate your encouragement and I certainly felt your comments were guiding me on how to expand and work with this form . . . It is amazing what one can find or write spontaneously. It is fun and instructive . . . I must say that as my first experience with an online writing workshop it is a great and rewarding experience . . . I am telling all my friends and family how much I am benefiting from it as a person, and as a writer especially! . . . this course has given me the tools and encouragement to face the scary task of starting a NOVEL - it is scary but a challenge that I want to undertake and I think to use these paintings is going to be a way INTO the whole process . . . I do believe it is a challenge to try other genres and sometimes it is scary or feels like 'I can't do it' but somehow I feel more positive now that I can do it! I really appreciate your enthusiasm . . . I really love your presentation and all the effort you put into the feedback, Laura. It was super interesting to read all your comments and suggestions and yes, you did get the mood of what I was getting at, though your notes helped me to think deeper about the "meaning" . . . I am very impressed with your feedback, so thanks again! . . . And yes, the time is flying - only a week more to go - but we are all so connected - its special!"
~ Anne Cimon
Visual Art and Creative Writing
This workshop is temporarily suspended.

Facilitator: Laura C. Alonso
Workshop Syllabus
Please join us as we explore the world of visual art: a reliable source of infinite inspiration for writers. During this five-week workshop, students will complete several exercises that utilize the rich and bottomless muse of visual art to inspire creative writing, along with corresponding assignments in the areas of poetry, fiction, and memoir. Although many of you may be accustomed to writing in one distinct genre, you can leave any trepidation behind and jump in with both feet, as the assignments are not only fun but also beneficial to the creative process in general, providing new angles from which to approach your work. So, if you're a new writer who could use some creative exercises to help get you started, a poet who writes an occasional essay, a novelist looking to rejuvenate your muse -- or anyone in between -- this workshop is for you!
Keep in mind that all exercises completed throughout this workshop are extremely important, while the poems, memoirs, and stories you will create -- while significant both within and beyond the course -- are not the primary focus of the workshop as a whole. Rather, the main objective here is the utilization of visual art in creating strong, evocative prose to inspire and enhance your writing. And remember: with continued practice and development of the skills acquired in this five-week workshop, you will be able to apply them to your writing in any genre of any length at any time you like!
Week 1: Introduction to Ekphrasis
We'll open with a general discussion of Ekphrasis (writing that takes its inspiration from visual art). Our first art-inspired assignment will result in the writing of a free verse or prose poem. Students will provide feedback to one of their peers, and you will also receive feedback from the facilitator. We will also be introduced to the pantoum, a form of poetry that has distinct rules and a structured format. This will prepare us for the exercises and writing assignment for week two.
Week 2: Surrealism as inspiration for dream-like prose
This week, we will focus on surreal art, which will serve as the inspiration for writing your pantoums. This form of poetry can be a lot of fun while also improving your ability to write unique and dream-like prose -- skills that transcend poetry alone and can be applied to every aspect of your writing. Students will provide feedback to one of their peers, and you will also receive feedback from the facilitator.
Week 3: Providing a "voice" (ideally your voice) to a work of Visual Art
Next, students will browse a large collection of visual art, ultimately making their own choice of the piece they wish to work with. A series of seven written exercises that build upon one another will lead to the completion of our third assignment: a short memoir.
Week 4: "Entering into" a painting: art-inspired exercises for creative fiction-writing (language, story ideas, fictional characters, dialogue, etc.)
We will begin the week with the completion of any of the previous assignments' exercises and feedback. Next, we will begin work on our fourth and final assignment: the short story. The exercises for this assignment will revolve around one painting from which every student's story will originate.
Week 5: Pulling it all together: 1) writing a unique, inspired story; 2) polishing your work
We will complete last week's exercises, first drafts of stories, and feedback. After the completion of all four assignments and any related discussions, and *IF time allows*, students will be given the opportunity to submit a revision of one of the four pieces completed in the course. This will serve as good practice for the work you will be able to accomplish beyond the scope of the workshop: developing, editing, and polishing your "four-drafts-in-five-weeks" into four uniquely-your-own works of creative, art-inspired writing!
Objective:
This workshop serves as an introduction to Ekphrasis: the verbal expression of a visual representation. Over the course of five weeks, we will work on projects both individually and as a group, completing a variety of exercises that allow participants to describe, address, reflect upon, question, and "enter into" visual art. Throughout the workshop the facilitator will also provide suggestions for further reading and/or additional projects. Students who participate regularly in this workshop and complete all of the exercises and assignments in a timely manner can expect the following:
1. to leave the workshop having completed the first drafts of one free-verse/prose poem, one pantoum, one memoir, and one short story
2. the ability to utilize the exercises from the course in future writing endeavors, particularly within their own genre (for example, someone who primarily writes short stories should be able to adapt exercises from the workshop's two poetry assignments to the writing of fiction)
3. to have acquired the skills and knowledge applicable to additional art-inspired writing projects outside the scope of the workshop, including those suggested by the facilitator and those the writer seeks on his/her own
4. a heightened awareness of the presence of visual art in one's daily life and the ability to use this awareness when seeking fresh approaches to writing
5. an enhanced appreciation of visual art for its own sake, as well as for its inspirational value to writers across all genres.
*Note: All visual art used for this workshop has been chosen based on its ability to stimulate writing rather than on the basis of personal taste.
Prerequisite: None.
Required Reading:
You are not required to purchase anything; however, you will need to have regular access to the Internet in order to view the art for all assignments. All material used throughout the workshop -- particularly examples of visual art -- can be viewed online. Exercises and assignments will be sent via email and will provide links to any additional reading materials.
Recommended Reading and Viewing:
Throughout the workshop, the facilitator will post suggestions for further reading and/or projects beyond the scope of the workshop. Some of this information is available online, and when this is the case, links will be provided.
About the Facilitator: Laura C. Alonso has studied psychology at Loyola University of Chicago and is a former employee in the field of child welfare, having worked with several nonprofit organizations such as The Illinois Department of Children and Family Services and The American Academy of Pediatrics. She now brings much to her writing from these experiences. Ms. Alonso was Senior Editor at Fictionline Press, and she is now the Fiction Editor at The God Particle, an online literary journal. Laura and her husband are also developing a nonprofit, grassroots publication in Chicago, News for a Change, with a focus on community and humanitarian issues. Her work has been published in The Surface-Online Arts Magazine and Gallery, SFWP.com, Retrozine, 3am Magazine, Outsider Ink, Linnaean Street, and In Posse Review, and she was a finalist in the Santa Fe Writers Project's 2001 and 2002 Literary Award Programs. Laura resides with her husband in a suburb of Chicago, and they are both voracious readers. She especially enjoys the opportunity to discuss literature with members of Coffeehouse's Readers Corner, which she moderates.
---
Registration: Select the payment service you want to use.
Workshop Duration: 5 weeks
Tuition: $100
Scheduled Sessions for 2010:
This workshop is temporarily suspended.
Payment Services via Paypal:
IMPORTANT! Your receipt and information will come to the e-mail address associated with your PayPal account. If you do not check this account, you will not receive your receipt or workshop invitation!
To pay by check or money order CLICK HERE
By registering, you indicate that you have read our
Workshop Terms of Service.
Students' Comments:
"Thanks so much for your insightful observations. I'm giving them a lot of thought . . . as I'm sure you've realised by now, everyone seems to be getting a lot out of this workshop and your wonderful guidance . . . It's fantastic what you can see when you take the time . . . the exercises definitely created a reaction to the painting . . . I also know that there is no way in the world I would have reached the images I reached without doing the exercises . . . Thanks Laura for the exercises!!! And the fantastic job you're doing here . . . I really appreciate your input and extra tidbits. I'm loving the workshop . . . You give us way beyond what we paid for! . . . I have received much much more than I expected from the exercises. I feel that they have given me a different way of writing, and a much deeper understanding of visual art, and of the writing process. I feel the change in my writing even in such a short time . . . I also feel that I am coming away from this workshop with enough to keep me going for months."
~ Helene
"This class is just too interesting and fun, it has absorbed all my thoughts . . . Thank you for your wonderful critiques of all of our work. Your comments and suggestions are packed with such useful information and guidance . . . Its amazing to me to see that this painting conveyed so much, once I took a good look with all my senses. Probably wouldn't have done this if it weren't for the exercises . . . Your suggestions are specific and thoughtful . . . I could actually see and feel the difference. I'm very inspired by your critique and can't wait to do more work . . . this assignment has been terrific to work through the exercises. It's amazing what comes from inside . . . Thanks again Laura for your thoughtful feedback and support . . . This class is so much more than I could have expected. I so appreciate your thought provoking and exacting exercises and assignments. They've really opened the door for me in respect to writing and gaining inspiration and insight from art."
~ Kate